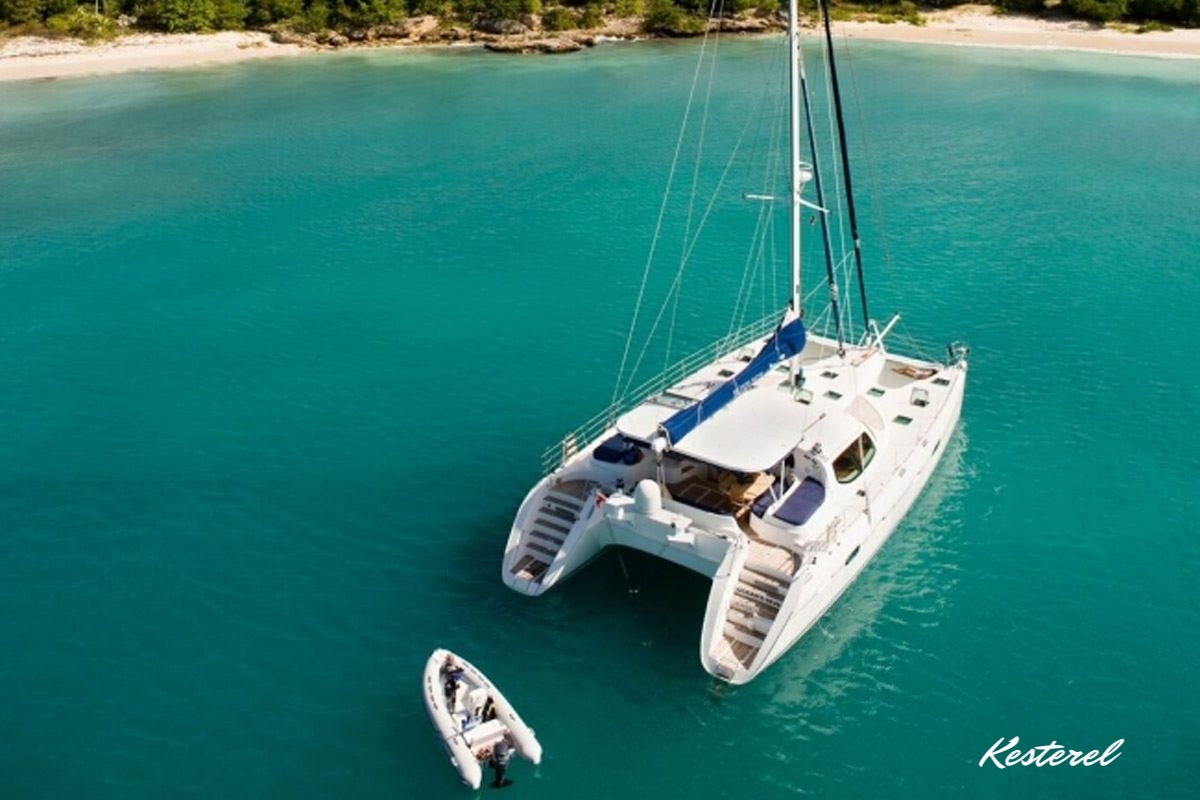 This is the category of yachts that are now chartered more than any other type of yacht. These multihulls are catamarans (two hulls) and there are a few options of trimarans (three hulls). These yachts generally have one mast and mainsail but may have many foresails. Some multihulls do not have masts/ sails and are completely powered by engines (may be cross-referenced under motor yacht listings as "power cats".)These yachts are generally more stable in the water and offer better choices for those prefer more stability on the water. They are able to provide a large interior salon space and cabins as well as flexible layouts, and allow for much more deck space. Some offer even more additional space above the cockpit with an area called a "flybridge" generally used for lounging while under sail or at anchor. Multihulls can be found from 36' to over 100' in length and are wonderful choices for larger groups or families.
MONOHULL sailing yachts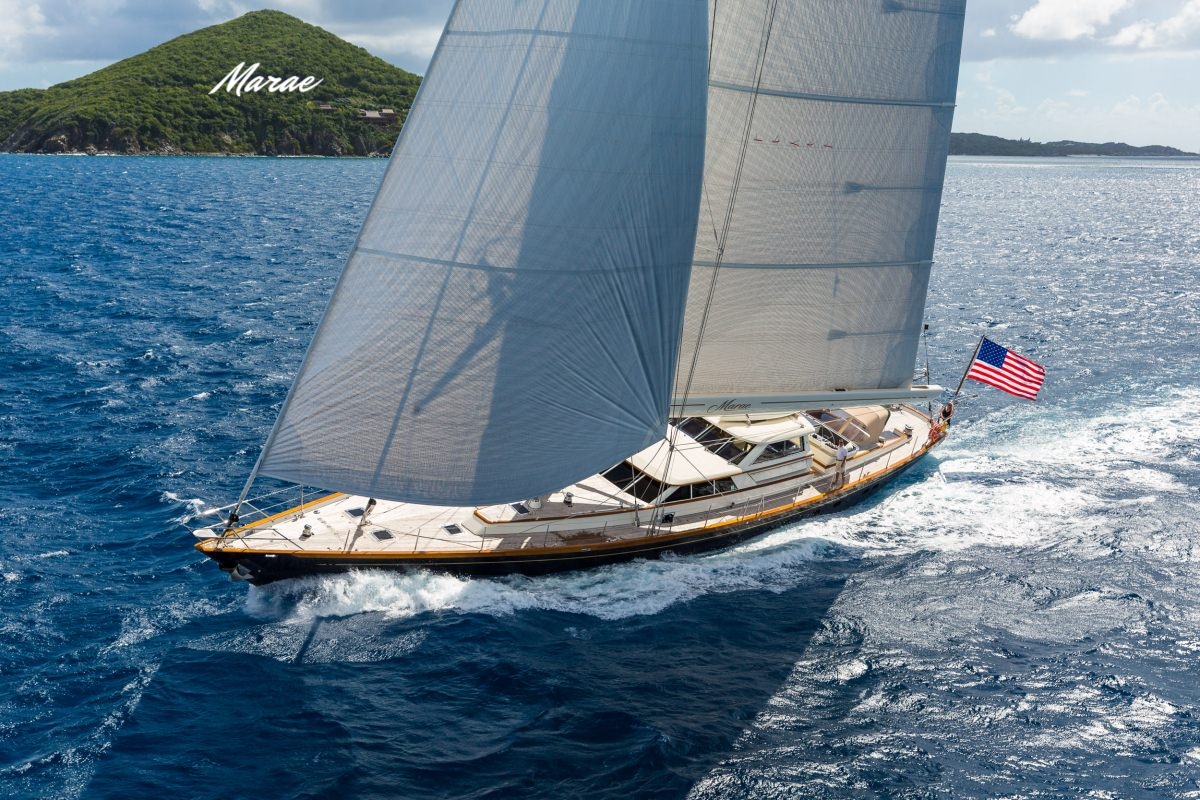 The classic type of sailing yacht. This yacht may have one, two (or on occasion- three!) masts and may vary in length from 40' to well over 100'. It will have a single hull with a keel (structure under a boats hull used to increase stability). Wonderful choice for classic sailing.
MOTOR YACHTS / MEGA YACHTS
This is many clients' idea of the classic luxury yacht. There are many styles and designs of motor yachts and may run from 50' to 360' in length. Yachts over 101' are often considered Mega Yachts. Most motor yachts will have 3 or more crew members. Motor yachts are generally one hull, but there are also offerings of multi-hull motor yachts, referred to as "power cats". These power cats offer the spacial capacity of a multi-hull with a generally shorter length and larger width as compared to a standard motor yacht.
Mega Yachts are generally referred as when discussing motor yachts over 100' in length. These magnificent yachts are each unique with diverse and extensive amenities and options. The crew and the capabilities of their offerings are impressive. Choose between options of high-end luxuries, modern style, classic style, or sleek design.