Spanish virgin ISLANDS / PUERTO RICO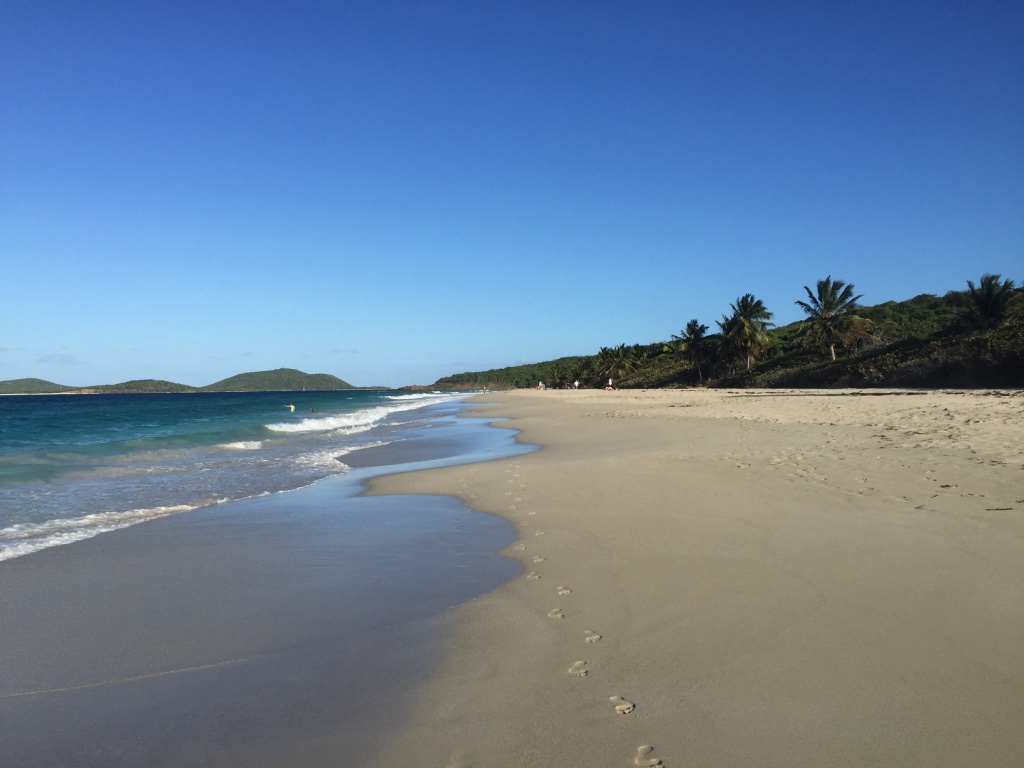 8 day/ 7 NIGHT Sample itinerary
*This is just a SAMPLE. Any details are subject to weather and options available to the crew and boat at the time. The Spanish Virgins may be accessed from St Thomas or Puerto Rico.
Day 1
Meet your boat in St Thomas near Charlotte Amalie, enjoy an easy ride to anchor in Honeymoon Beach on Water Island. Enjoy swimming and snorkeling and a wonderful afternoon getting settled on the boat with an idyllic sunset over Puerto Rico off the aft deck.
Day 2
Experience a wonderful down wind sail to Culebra in the morning, maybe toss out a fishing line and feel the wind in your hair and the sun on your face. Arrive to Culebra and after checking into customs, and grabbing a pincho for a snack at the local stand, find yourself in cyrstal clear shallow anchorage of Dakity...a perfect spot to enjoy swimming, tucked in protected behind a beautiful reef.
Day 3
Head ashore to Culebra and rent scooters to go explore some of the world renowned beaches including Playa Flamenco or Playa Brava. Return to the town of Dewey to explore the small streets, sample local eateries of Zaco's Tacos, the Pizzeria or enjoy some live music by Jorge at the Dinghy Dock...or rendezvous for a fantastic dinner aboard.
Day 4
Sail on over to Culebrita, a small uninhabited island off of Culebra which is a nature reserve and part of the Culebra National Wildlife Refuge. Spend your day hiking to the top where the Culebrita lighthouse (one of the oldest lighthouses in the Caribbean) lies with a panoramic view of Half Moon Bay where the boat is anchored or enjoy the vast white sandy beach and the snorkeling on either point.
Day 5
A morning sail down to the south side of Vieques, navigating the outerislands and enjoying a lunch underway, and finding yourself anchored off of Esperanza. Take a dinghy excursion gunkholing the neighboring bays including Ensenada Sombe. Revel in another delicious meal prepared special for you onboard or delight in a stroll along the popular malecon and choose among the several wonderful restaurant options ashore.
Day 6
Decide among many options to see Vieques. You might choose a morning or afternoon horseback ride which would take you up over hills and meadows and down through river bottoms and beaches. Book a tour to experience the magical bioluminescent bay where microorganisms glow at night in the water. Vieques boasts the brightest bioluminescent bay in the world!
Day 7
Sail to Puerto del Rey, Puerto Rico and enjoy your last afternoon on the boat or headed inland to explore El Yunque, Puerto Rico's rainforest, a natural waterpark.
Day 8
Savor your final homemade breakfast and a lazy morning onboard with your friends or family before you say your goodbyes and depart from the boat at Noon.